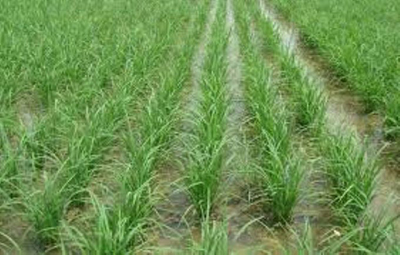 Vast areas of Pakistan's fertile lands are devoted to the staple crops of rice, wheat and maize to feed the population as well as for trade. For two decades, ACIAR research has sought to improve the productivity, profitability and sustainability of these crops by integrating understanding of many inter-related factors – social, commercial and biophysical. Managing scarce water resources efficiently and reversing the decline in soil health through Conservation Agriculture (CA) has been paramount. This work created the scientific foundation for ongoing development programs to support adoption.
Background
ACIAR's research has built knowledge and technical capacity across all the countries of the IndoGangetic Plain (IGP), enabling valuable cross-learning and collaboration. In Pakistan, these research findings continue to inform public policy and ongoing research as well as government and donor-supported development programs.
LWR/2000/089 'Permanent raised beds for irrigated rice–wheat and alternative cropping systems in north-west India and south-east Australia'.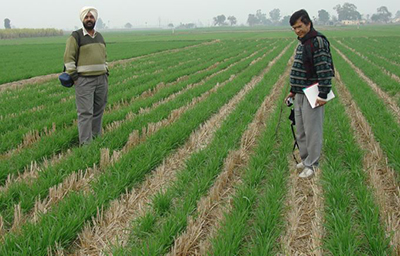 This ACIAR project initially comprised five sub-projects focused on different aspects of permanent raised beds in rice–wheat cropping systems, plus one sub-project on maize–wheat and soybean–wheat systems. A seventh sub-project on rice residue management was added and is covered under Zero Till. This project responded to government concerns about the decline in soil health due to excessive soil tillage as well as the potential to reduce water pumping costs and waterlogging by using raised beds.
The ACIAR beds project initiated a major review in 2006. The workshop report summarised findings and provided a rationale for future work, including Raised Beds and Zero Till.
While the rice-wheat research was highly applicable to similar systems in Pakistan, ACIAR also supported a nine-year experiment on Pakistan's maize-wheat system. This demonstrated over 30% water use savings as well as 7-8%  yield improvements using raised beds in place of traditional flat fields. This and related work is described below and in the attached resources.
Legacy research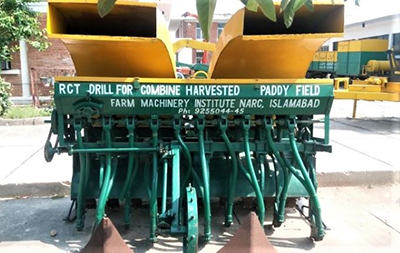 LWR2/1998/131  Permanent raised beds to improve productivity and control salinity in Pakistan
LWR/2002/034 or SMCN/2002/034 Refinement and adoption of permanent raised bed technology for the irrigated maize–wheat cropping system in Pakistan
SMCN/2005/059 Modelling water and solute processes and scenarios for optimisation of permanent raised bed systems in China, India, Pakistan and Indonesia
The benefits from raised beds often include substantial irrigation water savings and increased yield t/ha through: improved soil structure; reduced reconsolidation of loose tilth; prevention of waterlogging; and improved horizontal infiltration of water to the centre of beds. 
Raised beds have been adopted in many regions but permanent raised beds had not been trialled in the western Indo-Gangetic Plains prior to this work. Permanent raised beds reduce the number of machinery passes, fuel costs and greenhouse gas emissions. They can also greatly reduce the turnaround time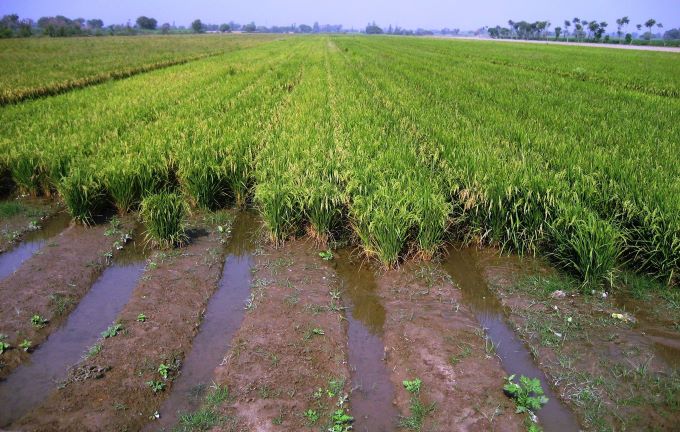 between crops – a vital factor in the short window for sowing wheat after the harvest of rice, maize or cotton.
Trials of permanent raised beds for rice–wheat, maize–wheat, cotton-wheat, soybean–wheat and other rice -based cropping systems were undertaken in Pakistan, India and NSW with additional funding from Australian grain growers. The work in Pakistan also involved the development of locally made bed-forming machines suitable for local use and manufacture.
The 2014 ACIAR Adoption Study describes the evolution of project LWR/2002/034 from 2004-2010, including alignment with the Pakistan Government's National Project to Stimulate the Adoption of PRB Farming (SAPRB). This study also highlights the reasons for many farmers abandoning PRB – primarily due to inadequate machinery and/or extension support on herbicide control of weeds and PRB farming and irrigation practices. However, temporary raised (narrow) beds became standard practice.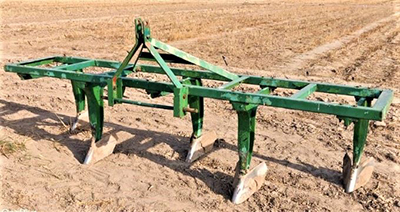 Through not achieving large-scale adoption of PRB, the research provided a sound foundation for optimising the production systems for this region. As always, ACIAR's robust approach to R&D enhanced the capacity of local researchers. Many of these completed higher degrees and went on to the further develop the technology and also address the economic and social barriers to adoption.
Recent initiatives have developed capacity in cropping systems modelling (applying the APSIM model), as well as deep blade loosening to address soil structure issues in raised beds.