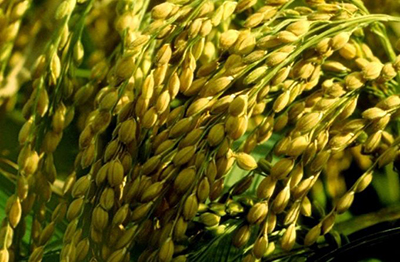 Zero Till (ZT) involves sowing the new crop directly into the stubble of the previous crop, without spending time and energy tilling the soil. This helps maintain soil health and has many other advantages, particularly in avoiding the need to burn crop residues. As a key tool for Conservation Agriculture, the "Happy Seeder" ZT machine, developed through ACIAR research, has played a starring role.  The Happy Seeder story continues as barriers to adoption are tackled across the countries of south Asia.
Background
The most popular cropping system in south Asia—practised on about 13.5 million hectares across the Indo-Gangetic alluvial plain—is a monsoonal rice crop followed by wheat. Emerging from the "Green Revolution", this system has massively increased food supply in south Asia. In Pakistan, wheat is grown in different cropping systems, such as; cotton - wheat, rice - wheat, sugarcane - wheat, maize - wheat, legume – wheat and fallow – wheat (PARC).
LWR/2000/089 'Permanent raised beds for irrigated rice–wheat and alternative cropping systems in north-west India and south-east Australia'.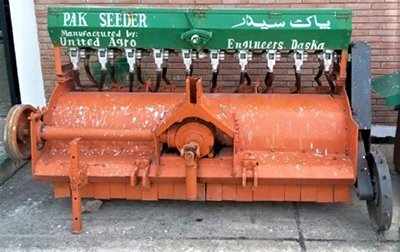 Two decades ago, this ACIAR project responded to government concerns about the decline in soil health due to excessive soil tillage as well as the potential to reduce water pumping costs and waterlogging by using raised beds. This ACIAR project initially comprised five sub-projects focused on different aspects of permanent raised beds in rice–wheat cropping systems, plus one sub-project on maize–wheat and soybean–wheat systems.
A seventh sub-project on rice residue management was soon added following a breakthrough in the development of the "Happy Seeder", an implement for direct drilling wheat into rice residues, known as "Zero Till". The "Happy Seeder" and associated crop management practices were further refined through subsequent projects as below and was the subject of major adoption programs in recent years.
The ACIAR beds project team initiated a major review in 2006. The workshop report summarised findings and provided a rationale for future work, including Raised Beds and Zero Till.
An important role for ACIAR is to undertake Impact Assessment Studies (IAS). These focus less on the scientific quality of research and more on its actual socio-economic impact on the host nation. The report from the 2012 IAS No.77 on "Rice–wheat cropping systems in India and Australia, and development of the 'Happy Seeder'" provides many insights. As well as calculating positive potential returns to the investment in the rice–wheat cropping projects, the report explores the barriers to adoption of the Happy Seeder. These insights are of great value to the ongoing development of this enormous food sector. 
Legacy research
Direct Drilling of wheat into unburned rice stubble
LWR/2002/034 or SMCN/2002/034 Refinement and adoption of permanent raised bed technology for the irrigated maize–wheat cropping system in Pakistan
SMCN/2004/035 or LWR/2004/035 Technology for direct drilling into rice and other heavy stubbles in Pakistan and Australia
LWR/2006/124 Fine-tuning the Happy Seeder technology for adoption in north-west India
C2006-019 The Happy seeder: policy barriers to its adoption in Punjab, India, ACIAR Policy Linkages Scoping Study
CSE/2006/132: Policy instruments to address air pollution issues in agriculture: implications for Happy Seeder technology adoption in India
CSE/2017/101 Value chain and policy interventions to accelerate adoption of zero tillage in rice-wheat farming systems across the Indo-Gangetic Plains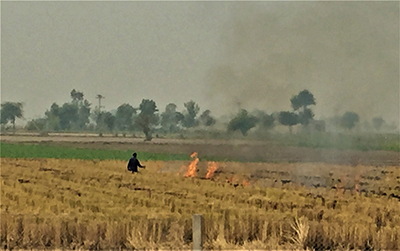 The Happy Seeder is an implement developed by ACIAR research specifically for the intensive rice-wheat cropping system of the Indo-Gangetic Plains. "Zero-Till" has many environmental and economic benefits - the mitigation of widespread dense smoke from stubble burning being the most urgent.
With tight intervals between harvesting their rice and sowing the next wheat crop, farmers have managed high stubble loads through the practice of burning. This leads to widespread and dangerous levels of air pollution. The Happy Seeder (HS) avoids this by enabling direct drilling of wheat into standing rice stubble. This locally-adapted Zero-Till technology emerged from ACIAR research addressing unsustainable aspects of the rice-wheat cropping system of the Indo-Gangetic Plains (IGP).
Several ACIAR projects partnered with local institutions and manufacturers to fine tune HS design and manufacturing.  The Agricultural Engineering team at PARC have been instrumental in this ongoing research.
With local manufacturing and research expertise now established, the Happy Seeder is now firmly in the commercial adoption phase. This continues to be supported by government and donor development agencies, as well as CIMMYT, who are part-funded by ACIAR.
Zero-till is a key Conservation Agriculture technology across the vast IGP rice-wheat production region as well as in other cropping systems, yet ZT faces major challenges to adoption. These barriers were highlighted in an important 2017 SDIP report, which recommended a Regional Collaboration approach involving country representation from Pakistan, Nepal, India and Bangladesh.