Fast-spreading rust epidemics in Australia, Pakistan and other wheat producing nations can cause catastrophic yield losses and threaten food supplies globally. For decades, breeders have supplied farmers with resistant varieties, but new strains of the fungus have evolved in response. ACIAR has collaborated with Pakistani scientists and global collaborators since the 1980's, employing successively more advanced technologies in this crucial series of battles.
Background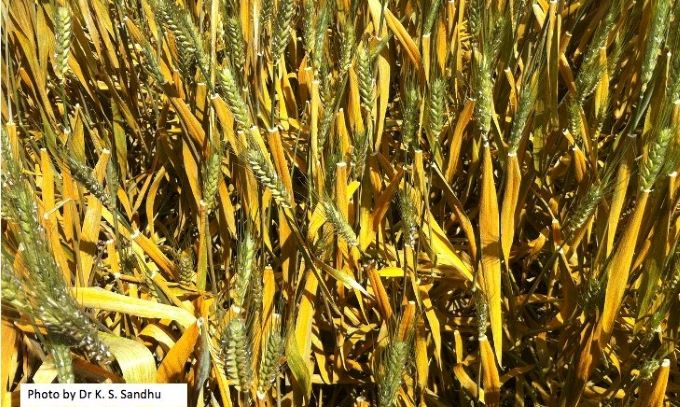 Wheat provides one-fifth of the world's food and is second only to rice as a source of calories in the developing world. While cereal production needs to increase to meet future demand, especially in the developing world, the emergence of new pathogen races (aka strains), changes in climate and rising fertiliser and water costs are making this challenge even greater. The three rusts of wheat are among the most feared plant pathogens, significantly impacting global wheat production.
Rust is managed through either fungicides or genetic resistance. Where implemented properly, the latter approach has proven the most economical and environmentally sound by far. Fungicides expensive, not always available to smallholder farmers, and their long-term use raises concerns around the environment and human health.
Through its long-term linkages with global programs such as the Consultative Group for International Agricultural Research (CGIAR) Research Program on Wheat, ACIAR can form teams focused on the specific requirements of partner countries. In doing so, it also strengthens the resilience of the Australian wheat industry to potential future disease incursions.
Of the three wheat rusts, stripe (yellow) rust has been the most damaging worldwide for the past 40 years. It has caused devastating epidemics in South Asia and is a serious problem in the highlands in eastern Africa. In recent years, stripe rust has become more severe in many regions, extending its footprint into warmer areas where historically it had not been a problem.
Current research
CIM-2014-081: Mitigating the effects of stripe rust on wheat production in South Asia, Eastern Africa & Australia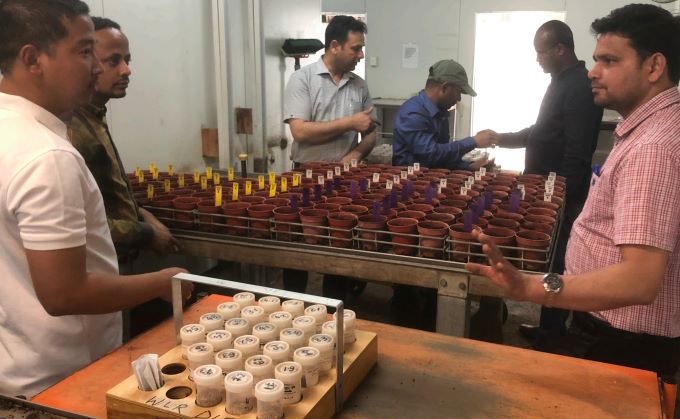 Coordinated by the University of Sydney with partner organisations in Ethiopia, India, Nepal and Pakistan this project aims to systematically reduce vulnerability to wheat stripe rust of wheat in South Asia and eastern Africa. It will establish, equip and mobilise a collaborative network of cereal improvement centres with a knowledge base enabling ongoing R&D in South Asia and eastern Africa
To achieve this, the project includes a significant training program for young scientists from the partner countries. This provides exposure to emerging techniques in breeding, pathology and epidemiology. Importantly, it also lays the foundation for professional networks to help accelerate future problem-solving through collaboration.
These skillsets are helping the team investigate the disease from both ends - (i) how does the disease organism evolve and spread to trigger new global epidemics? and (ii) which genes in the plant confer resistance to these various strains?
One of the goals is to repeat the team's breakthrough with stem rust - a DNA test that can quickly tell whether or not new rust strains are able to overcome a resistance bred into current wheat varieties. Read more.
This will be an ongoing series of battles, so the high level training for staff of partner organisations at the Plant Breeding Institute in Sydney is crucial to equip the next generation of "wheat rust warriors".
Legacy research
CS1/1983/037 and CS1/1988/014 'Genetics and breeding for rust resistance in wheat'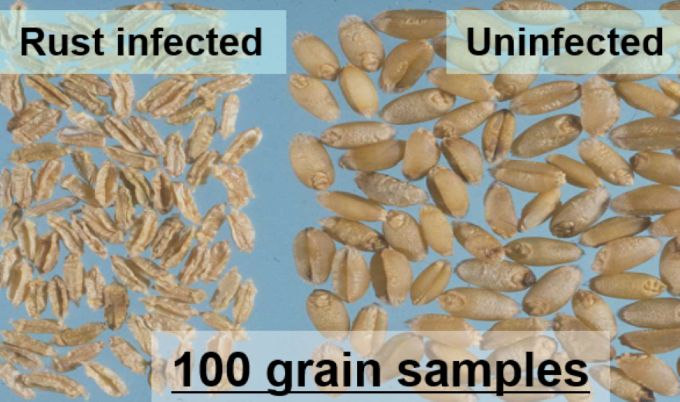 These two projects involved collaboration between the University of Sydney, Indian Council for Agricultural Research (ICAR), and the Pakistan Agricultural  Research Council (PARC). In addition, the work was closely linked to work being undertaken at the International Maize and Wheat Improvement Center (CIMMYT) in Mexico.
At the conclusion of the first ACIAR-funded project (CS1/1983/037), a follow-on project (CS1/1988/014) was also funded. The follow-on funding enabled genetic materials to be further progressed into the breeding programs, and further evaluation of the resistance status of the material to be undertaken. As well, it provided further hands-on training for Indian and Pakistani researchers. It also made funds available for the extension of the information, through the development of workshops for scientists and the production of a book that has become a standard text and can be downloaded free of charge (see below).
A subsequent review of the projects concluded that the projects were 'highly successful' in achieving their goals of: identifying the genetic diversity of rust resistance in wheat from southern Asia, and in providing training for Indian and Pakistani scientists.
In 1994, ACIAR commissioned an independent Impact Assessment of this investment, published as Impact Assessment Series Report No. 25.
CIM/2003/067: Ensuring productivity and food security through sustainable control of yellow rust of wheat in Asia
This project started in 2005 and undertook research in Afghanistan, Bangladesh, China, India and Pakistan. The project was led by the International Maize and Wheat Improvement Center (CIMMYT), collaborating with the University of Sydney and the International Center for Agricultural Research in the Dry Areas (ICARDA). The results were published in the ACIAR Final Report Singh RP, Wellings C, Nazari K, Yahyaoui A (2012) Ensuring productivity and food security through sustainable control of wheat yellow rust in Asia.
Partners
Ethiopian Institute of Agricultural Research
ICAR- Indian Institute of Wheat and Barley Research
Nepal Agricultural Research Council
Pakistan Agricultural Research Council