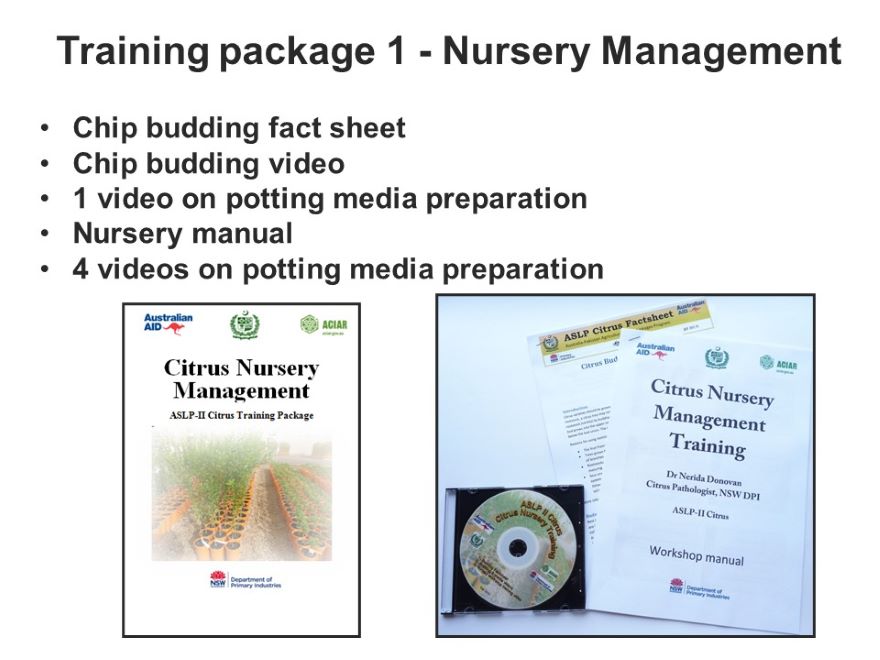 Healthy trees are the foundation of the citrus industry's future in Pakistan. This package of resources includes a comprehensive nursery manual, fact sheet and videos of all aspects of nursery production.  
The manual is a useful training tool for citrus and mango nursery operators. It will guide the management of nurseries and enhance the availability of high quality, healthy planting material for orchard plantings. This manual establishes a knowledge base for better income streams and employment opportunities across all sectors of the mango and citrus industries throughout Pakistan. 
2015  
Videos
Adoption of Australian nursery practices by Mr Afzaal
Mr Afzaal, a citrus nurseryman in Pakistan, explains how he adopted new and improved practices form Australia and how it has helped his nursery become more productive.
Chip budding
A demonstration of chip budding at an ACIAR AUS AID nursery workshop in Pakistan 2013.