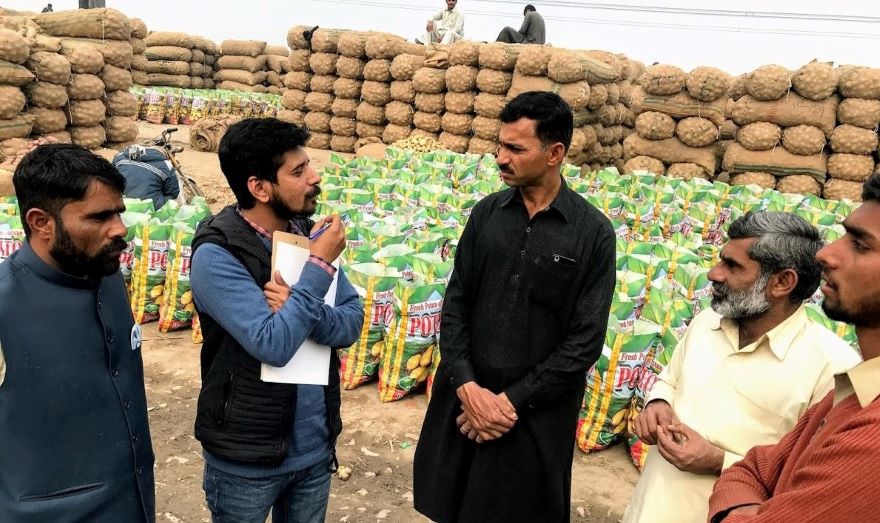 The objective of this activity was to identify buyers' needs and further to introduce best post-harvest practices and packaging practices to attain a good profit for farmers. The researchers were keen to develop measures that help farmers to achieve a greater profit. For this purpose, the marketing team at UAF, along with the Project Manager, Team Coordinator, and a Research Associate visited the retail markets (Jhang Bazar, Model Bazar and SB Store) in Faisalabad.
The team had discussions with several fresh vegetable retailers on the development of market links between small farmers and retailers. The marketing team also visited the vegetable market of Sidhar Faisalabad. Productive sessions were conducted with commission agents and the wholesaler during this visit.
The UAF marketing team also visited the potato market in Okara (the main potato market in Pakistan). It was observed that several quality factors are responsible for the price of fresh potato. For example, it was observed that fresh potatoes, of good size, undamaged, properly cleaned, and with good and tidy packaging achieved a higher price than lower-quality potatoes.