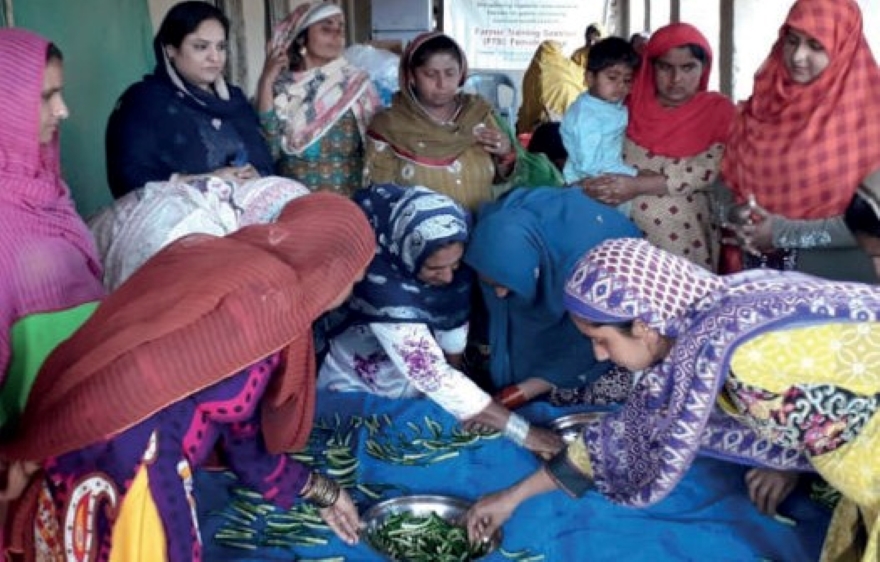 In this activity, the value addition team from Sindh Agriculture University (SAU), in collaboration with the Women's Agriculture Development Organization (WADO), conducted two PFTSs for capacity building of the farmers and supervised their preparation of value-added products at the WADO premises. The team trained the 10 female participants to develop value-added products from chillies, tomatoes and onions. In total, 13 value-added products were developed, which included:
green chilli chutney
green chilli powder
green chilli flakes
green chilli tomato powder
chilli pickle
chilli ketchup
tomato jam
onion pickle
onion chilli mixed pickle
onion powder
onion flakes
potato kheer
potato powder
The SREs sold these products at a roadside stall in the village (Kumb). The total production cost was PKR 3,987 and revenue generated was PKR 6,080, which inspired the female farmers to continue engaging in production.
Local customers and some shopkeepers visited the stall, many of whom showed an interest in placing these value-added products in their shops.