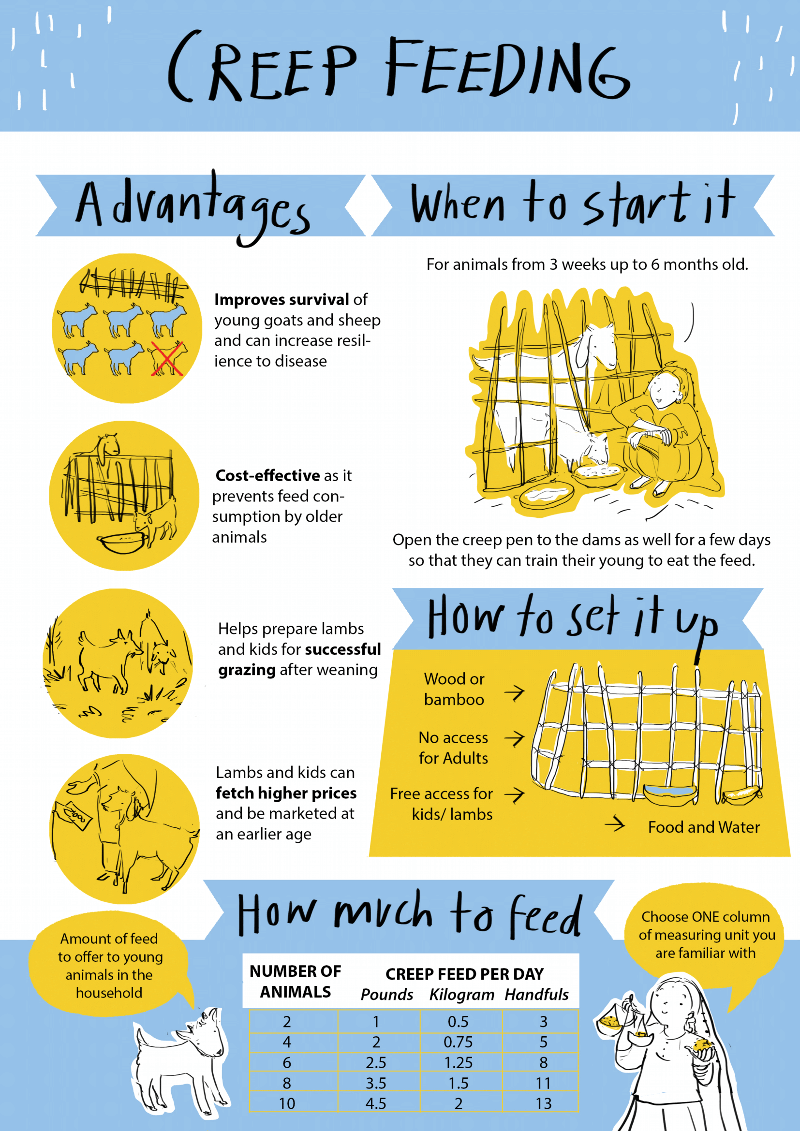 This factsheet of creep feeding is developed by team of small ruminant project for disseminate information with farmers to reduce mortalities in young kid/lamb.
Pictorial factsheet in English and Urdu version also present here to easily understand through different images.
Creep feeding is a method, in which we provide Extra supplement feed to the young kids and lambs.
The aim of creep feeding is to provide access to high nutrient feed (energy and protein) and water to young kids and lambs. Creep feeding is in addition to regular feed (milk, grazing, fodder or other feeds).