Mobile Acquired Data
MAD technologies can provide feedback to end users (e.g. farmers) allowing better relationships with communities and greater research impact.
Digitisation of paper-based surveys provides an opportunity to renew discussions on research design.
Header Image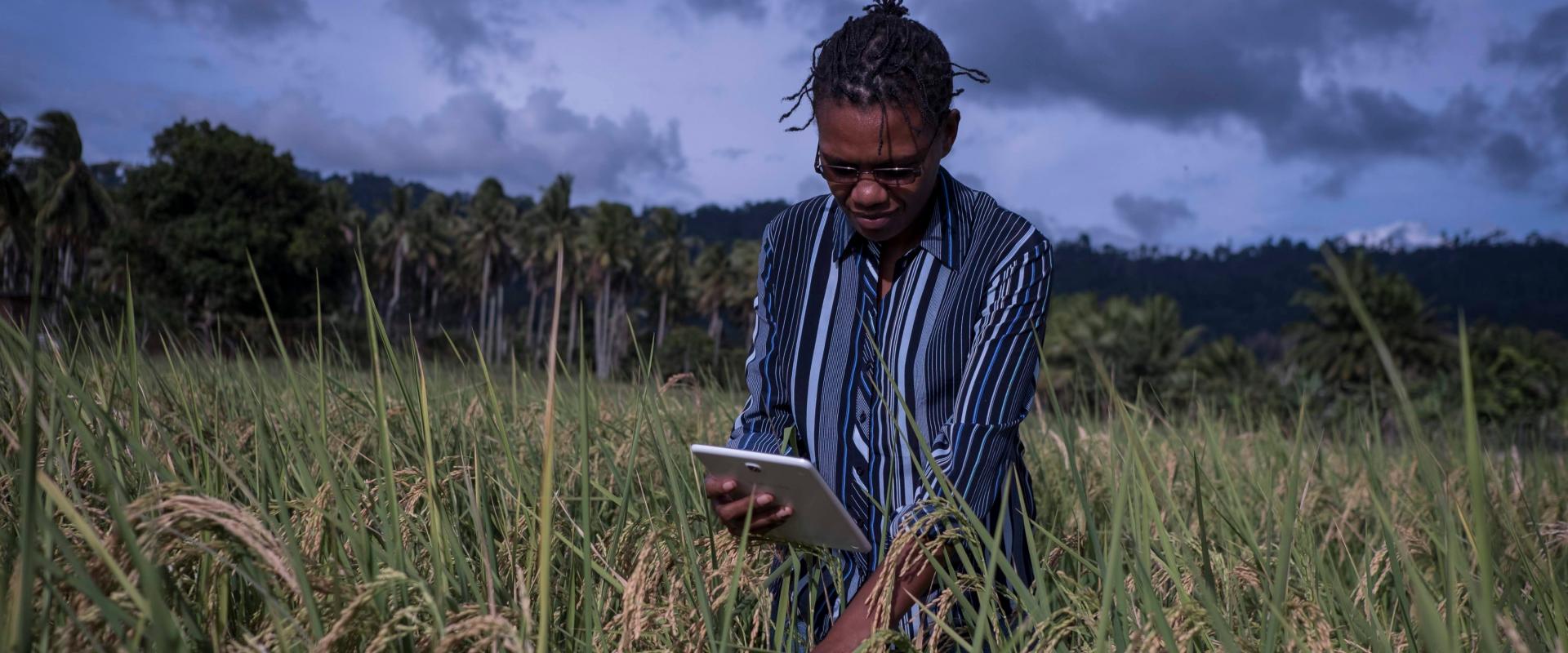 Introducing Mobile Acquired Data (MAD)
The Research Series
Access to digital information is becoming increasingly vital to unlock the potential of smallholder agriculture. This not only applies to household dynamics, productivity and yield forecasting but also to financing mechanisms and insurance.  In recent years, many ACIAR projects have been developing their own bespoke applications for data collection and management. Given the emergence of commercially supported platforms, the Australian Centre for International Agricultural Research (ACIAR) supported a rigorous evaluation over two years of a range of commercially supported applications to discover which, if any, were best suited to the particular circumstances of agricultural research projects, often in remote areas.  
The series of studies into the potential benefits of using Mobile Acquired Data (MAD) was conducted by Oikoi Pty Ltd (formerly AgImpact International) and included a collection of activities that:
Explored and assessed available platforms for digital data collection in remote areas,
Piloted their use in an international agricultural research project,
Scaled out their implementation across nine projects in five countries, and
Explored their costs, benefits and impacts for individuals, institutions and programs.
The evaluation showed clear benefits of "going digital" notwithstanding the initial upfront resources needed to establish a digital platform in any project.  At the time of completion, one platform (CommCare) was the best fit for ACIAR agricultural research projects. 
This Site
This publicly funded research produced a large body of valuable information and resources on using mobile applications for data collection. This website was developed to showcase these resources for international research projects, multinational businesses, global NGO partnerships and the wider community.
If you're not sure where to start we suggest an explainer and overview of the research series in the video below.  If you are  already on the digital journey but trying to understand the benefits of CommCare and the considerations you may need to make in deploying it within your project, we recommend you start at: