Wholistic Participatory Action Research Approach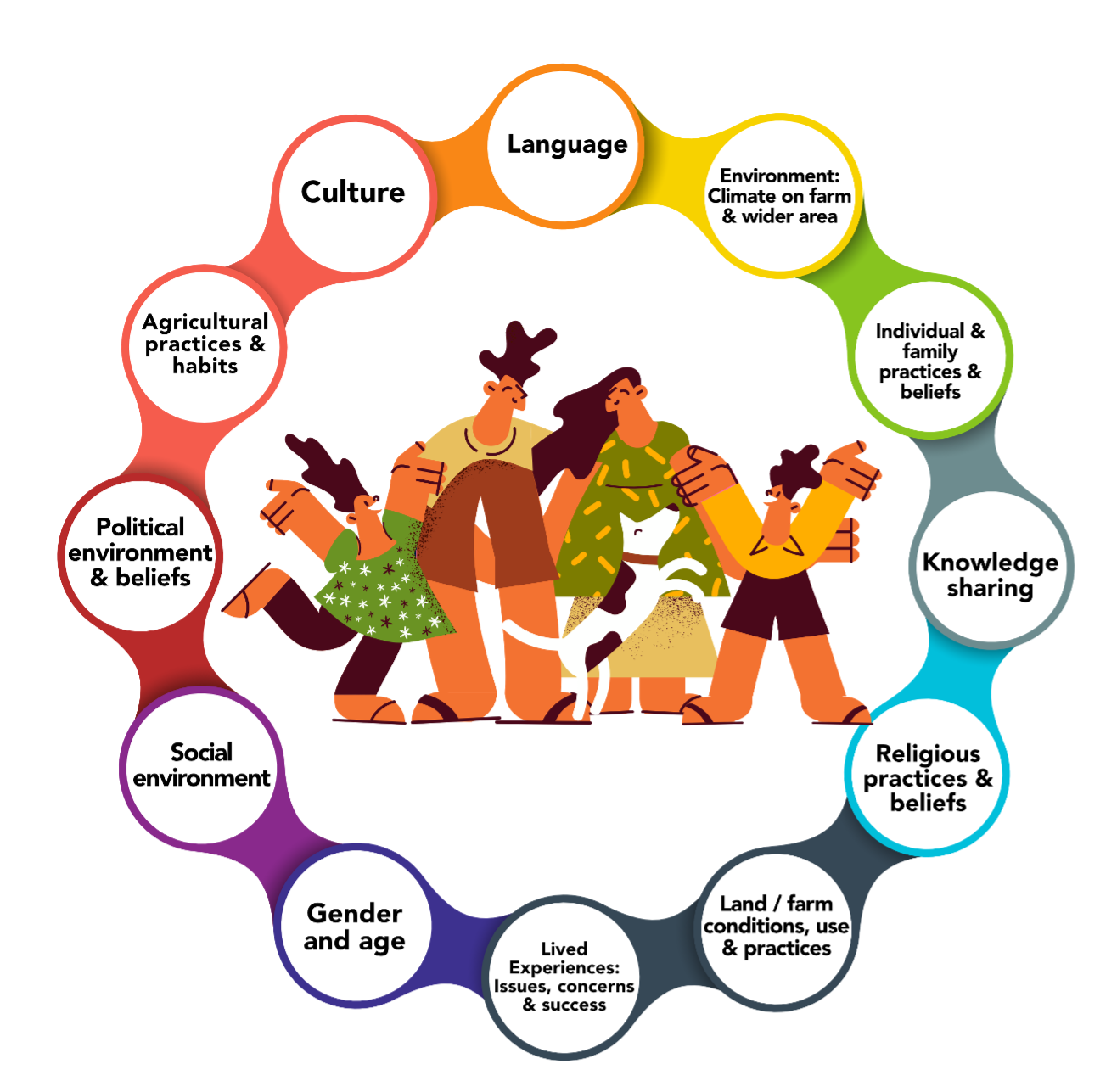 This approach is intrinsically linked to each project participant's lives and context in a wholistic manner, including their culture, language, land, environment, social, agricultural, and religious practices, norms, habits. 
This wholistic approach prioritises the empowerment of project participants, particularly female and male youth, in an agricultural setting, through the process of constructing and using participants' own knowledge, lived experience, concerns and languages.
 The central family image represents all male and female family members (regardless of the size of the family). Each family member is holding another's hand highlighting equality, respect, and teamwork.
The outer cogs are in no particular order, but they are fundamentally linked; no one cog can be separated or left out – all are equally important as this approach considers each person wholistically to ensure a place-based participatory approach.+
Spelling
Wholistic vs holistic – why we use wholistic rather than holistic. The spelling of wholistic to some readers looks like a spelling error so the reader stops and thinks more about what we mean. It is not a spelling error but a deliberate spelling to emphasise the WHOLE farmer i.e. their land (soil type, clay, sand, fertile, cleared forested etc), the climate impacts on and around their land (dry, wet, hot, floods, droughts, etc) their gender (male/female) their age (young, youth, older youth, middle aged or older) family and farm practices and norms, financial status, personal beliefs, cultural and religious beliefs.
The spelling 'wholistic' looks at participants in their entirety, whereas the spelling 'holistic, as used in many disciplines usually relates to interconnecting/interlinked aspects of an approach. For example, a holistic approach in farming could incorporate the land, type of crop, planting and harvesting process and provide excellent land outcomes for certain farmers but excludes the gender, family, social and other farmer attributes. Our approach considers all of this before implementing the project and learnings. It is not a linear approach but a whole approach and all aspects are considered equally and as one.